Callout today to the product over on Woot.com
Have been using this little guy for a while now, and I am a big fan. It is pretty durable so far, has a good rechargeable battery, and a good screen so you can see what you are playing *cough* *cough* *apple sucks* *cough* *cough*... and it has all the normal good features such as an equalizer and ability to set songs in folders. Also, it just shows up as a usb drive on your computer, so you can easily just organize your songs, rather than using some crappy program to "sync" your music... so friggin annoying - why do we put up with that crap as consumers?
Anyway, if you have been in the market for a good rechargeable mp3 player which clips on and is great for running or other sports, do yourself a favor and get one of these.
Woot is the originator of One Day, One Deal. Every midnight (central) we launch an event: one sale that lives until it sells out, or the next midnight.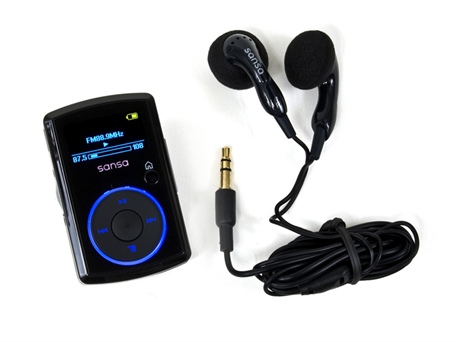 Sandisk Sansa Clip Black 2GB MP3 Player
$

12.99
Condition:

Refurbished

Product:

1 Sandisk Sansa Clip Black 2GB